Our team
Nice to meet you, we are experts in managing socioenvironmental business ventures.
Aerton Paiva
Aerton Paiva is a business administrator and anthropologist, founder and president of Instituto Interelos. Working for more than 20 years in socioeconomic projects, he was responsible for the modeling and implementation of the Terra Forte Program, with the Federal Government, between 2013 and 2018, aimed at the implementation of agro-industries in agrarian reform settlements, among countless other programs.
Antonio Bunchaft
Antonio Bunchaft is an economist, master in urbanism, specialist in ESG/SDG and project management in sustainability, circular economy and income generation. He has been working for 25 years in national and international technical cooperation projects, fostering socioenvironmental impact startups, socioenvironmental studies, and assessments.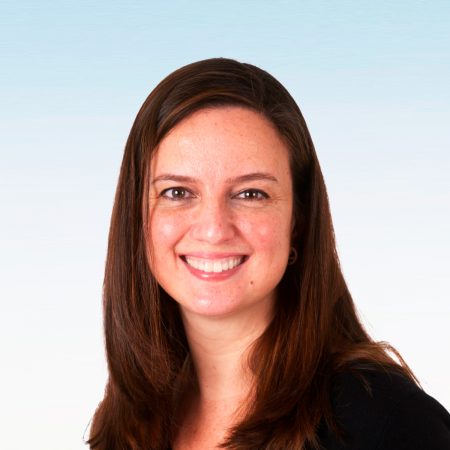 Debora Martinez
Debora Martinez is a communicator and has been working for 20 years with organization, planning and management of flows and finance processes. She is responsible for monitoring the implementation of funds received in projects developed by the Interelos Institute and supporting auditing and compliance.
Eduardo Nicácio
Eduardo Nicácio holds a PhD in Law from UFMG. He has worked as coordinator of the action research program Citizenship Hubs at UFMG (2007 to 2017), of the Minas Gerais Human Rights Forum (2008 to 2010) and of the Superintendence for the Promotion of Human Rights of MG (2018). Since 2019, he has worked as a consultant for the Interelos Institute developing sustainable and inclusive socioeconomic studies and actions.
Herbert Bianchi
Herbert Bianchi is a communicator graduated from FAAP, in São Paulo. For the past 10 years, he has been developing documentary research and dramaturgy work, which has resulted in shows such as "Hotel Mariana", about the rupture of the dam in Mariana (MG), and films such as "Delivery", about the scarcity of drinking water. in the world. Since 2021, he has been part of the communication team at Instituto Interelos.
Jose Luiz de Campos Oliveira
José Luiz de Campos Oliveira is an engineer and business administrator with extensive experience in Information Technology focused on Infrastructure, Systems and Support. He has worked for over 30 years in industry, banking, commerce, education and socio-economic programs, including the implementation of technological solutions projects for business, with processes, procedures, controls, integrations and management.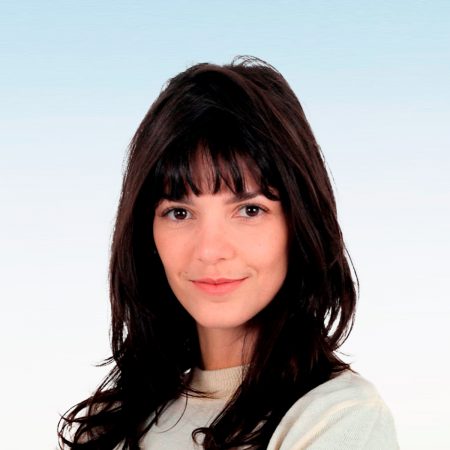 Leticia Sobral
Letícia Sobral is a communicator with a degree in journalism from UNIT, in Sergipe. She worked for more than 5 years as a copywriter in several advertising agencies in São Paulo and also developed research and dramaturgy work in documentary theater. Since 2021, she has been responsible for coordinating communication at Instituto Interelos, writing texts and developing marketing strategies.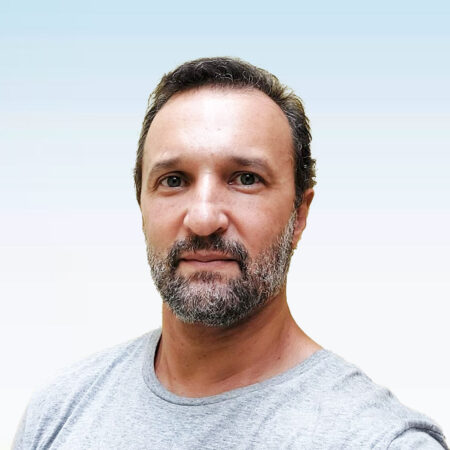 Luiz Ferraro
Luiz Ferraro is an agronomist and PhD in Sustainable Development. He has been working in the socio-environmental and governance (ESG) area for 25 years. He was a state public manager of the environment for 10 years, manager in the repair of the Fundão dam disaster in Mariana/MG and research professor in the environmental area since 2000. At the Interelos Institute, he works in the development of programs.
Marcos Tadeu
Marcos Tadeu is a business administrator and founder of Instituto Interelos. He worked in the structuring and implementation of the One Million Cisterns Program (2003 to 2013), together with entities of the Federal Government, Private Initiative, and Non-Profit Sector. He also worked in the structuring of Compensation Models to repair the accident in Mariana-MG, together with the Renova Foundation.
Mariana Chaubet
Mariana Chaubet holds a bachelor's degree in environmental management from USP. She has been working for 10 years in projects involving community forest management, socioenvironmental certification, local engagement, and public policy advocacy. She was responsible for negotiating the Bailique and Beira Amazonas Community Protocols in the field. She has worked and/or worked as consultant in organizations such as FSC Brasil, OELA, TFA 2020.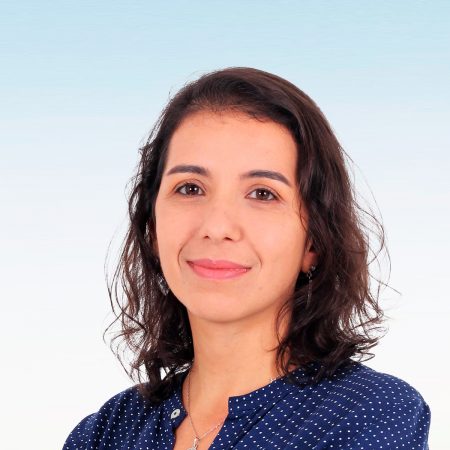 Mayte Benicio Rizek
Mayte Benicio Rizek is a geographer with a master's degree and a doctorate in forest management and the socioeconomics of communities in the Brazilian Amazon. She has been working for more than 15 years with research in national and international organizations, has experience in methodological definition, primary data collection, systematization of databases and evaluation of socioeconomic effects of Conservation & Development initiatives involving communities.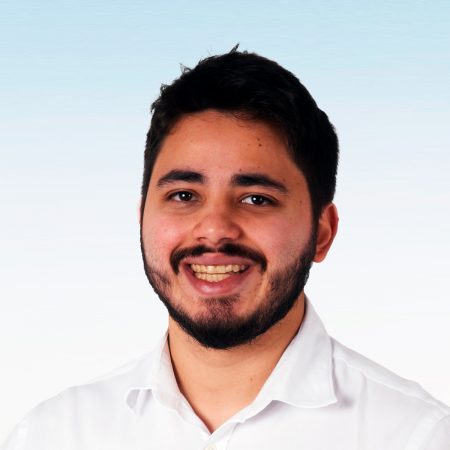 Murilo Castro
Murilo Castro is an economist graduated from FEA-USP, post-graduated in Corporate Finance and Controllership from FGV-SP, having worked at LCA Consultoria in the area of Investments and Corporate Finance with a focus on economic studies. He currently works for Interelos with a focus on developing community-based value chain studies.
Paula Cristina Columbus
Paula Cristina Colombo is a businesswoman and has been working in the administrative and financial area for over 20 years. She provides support in logistics and travel, is responsible for filling in project records and spreadsheets, provides support in contracting suppliers, monitoring and controlling budget expenses; operationalization of the certificate of completion of the project or term of termination, filing of documents.
Renata Barros
Renata Barros is an agricultural and environmental engineer graduated from UFV with a master's degree in Science and Technology of Sustainability from UNIFESP. She has been working for 7 years in socioeconomic projects, especially in boosting the economy of communities and organizations through an extensive technical feasibility study and implementation of the processing of raw materials produced in the most diverse locations in the country.
sandra colombo
Sandra Regina Colombo is an accountant, with 30 years of experience in the financial and administrative areas of private companies. At the Interelos Institute, it provides support to financial and administrative management, complementing the activities carried out.
Sandro Marques
Sandro Marques holds a master's degree in Languages from USP and is a specialist in Food Studies from SENAC, where he is also a postgraduate professor. He worked as an executive in the Sustainable Development area of Banco Real/Santander and has been developing strategy, education and communication projects in the ESG and socioeconomic areas for 15 years.
Tiago Bacci
Tiago Durand Bacci is a foreign trade analyst with a postgraduate degree in business management. He worked in the expansion of the commercial department of the institution Amigos do Bem, contributing to the generation of income in communities in the semiarid region of AL, CE and PE. At Instituto Interelos, he works in the development of community-based value chain studies and in the management of socioeconomic projects.
Viviane Aguiar
Viviane Aguiar is a specialist in business law and conflict management, post-graduating in Sustainability and ESG, with solid experience in the area of socioeconomics, mainly in reparation projects. Worked in the process of repairing the rupture of the Fundão dam in Mariana/MG, based on engagement with various stakeholders, innovation, territorial analysis, negotiation and conflict resolution. At Interelos, she is a legal consultant with a focus on socioeconomics.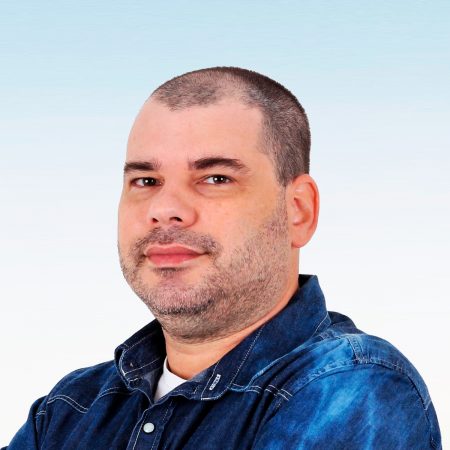 Wagner D'Onofrio Junior
Wagner D'Onofrio Junior holds a bachelor's degree in philosophy and business administration from USP and a master's degree in international cooperation project management. He has been working for more than 10 years on socioeconomic projects. He was responsible for the financial modeling of the ReDes Program, a partnership between BNDES and Instituto Votorantim. He has been working since 2018 in structuring the commercial operation of Amazonbai, a cooperative of açaí producers in Amapá.